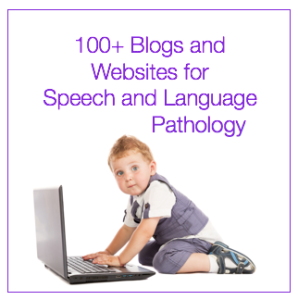 Here's a list of 100 of the best speech pathology websites and blogs that we think speech language pathologists and parents of kids with speech and language disorders should follow in 2016.
We visited over 200 speech pathology websites and blogs this year. Many from the 2015 list returned. A few were cut from the list due to inactivity. Others were just replaced with sites that we feel are more relevant and useful. We added several Down syndrome websites and blogs this year. We also added some research data base sites for evidence based diagnosis and treatment.
Also new for this year. We decided to put the lists into categories and list them alphabetically instead of ranking them. This will make it easier to find the most relevant sites. Plus it is too difficult to rank so many great sites.
Explore the list. Tell us about sites we might have missed.
Grab this button / badge for your website.