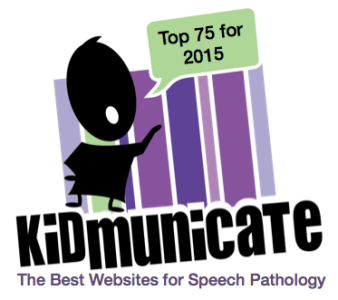 First of all, don't get overly concerned about your rank. If the site made the top 75, it's a worthy site.
Secondly, we will not be sharing the scores of each site. Admittedly, the scoring was not scientific. Most sites scored in the middle by design. Sites with something special in design, subject matter, etc rose to the top. Finally, the social influence multiplier had just enough impact to separate all of the sites in the middle and rocketed some sites up in the rankings.
Finally, if your site is not on the list. There are a couple of possible reasons.
We only reviewed about 180 sites. We are sure that there are more than 180. If we did not stumble upon your site. Send us a note. If you have a great site, we just might add it to the list in positions 71-75 which were kept blank for this reason.
If your site has not been updated in months, we disqualified it. We didn't want to recommend a site that might be losing steam. People want fresh content.
We only wanted to list the Top 75. We think that long lists with an overwhelming number of choices wouldn't be as useful as a culled down list of great sites. So, if your website scored outside the top 75, you will not see it here this year.
Here is how we score the sites.
Design (0 – 20 points)

Is the site aesthetically pleasing with great images and or illustrations?
Is the site a cluttered mess or invitingly open and airy?
Is the font easy to read?
Does it look professional?

UX – User experience. (0 – 20 points)

Is the site easy to navigate?
Is the information organized (or organized for our UK and AU folks) in a logical way?
Is older but still relevant content easy to find?
Is the content easy to scan and read?
Is the site littered with ads or annoying pop ups? Ads are ok, but should be integrated with thought.

Content (0 – 50 points)

This is the most important criteria.
Does the site have great content?
Is the site well written?
Does the site offer a unique point of view or subject manner. A lot of sites are all the same.
Does the site reward the reader for spending time there? In other words, do the visitors get value.
Is the site too promotional at the expense of content?

Frequency / Endurance (0 – 10 points)

Is the site updated often? Sites that have not been updated since Oct 1 were eliminated.
Sites updated 1 or 2 times per week were given more value than sites that are updated 1 or 2 times per month.
Sites that have been around for 2 or more years were given more credit. They earned it.

Social Influence (Social multiplier between 1 and 2)

Each site score was multiplied by a number between 1 and 2.
A multiplier of 1 means little to no social influence.
A multiplier of 2 means a social network in excess of 100,000.
For example if a blogger has 2,5oo Facebook fans, 1,500 Twitter Followers and 200 Pinterest followers (A total of 4,000) then that website / blog would get a multiple of 1.04 or a 4% boost.