A child with speech issues can feel isoloated. Being bullied makes it worse.
Children with speech-language disorders are 5 times more likely to be bullied. A recent Penn State study showed that 44% of stutterers were victimized while 9% of non-stutterers reported bullying. For children coping with speech difficulties life is a bit more challenging. These children certainly do not need a bully making life harder.
Here are some sad statistics from StopBullying.gov
Nearly 30% of US students in grades 6-12 have been bullied and 30% of kids admit to bullying others.
70% of both students and teachers say they have seen bullying in their schools.
Only 20% to 30% of students who are bullied say anything.
There are three types of bullying:
Verbal – teasing or threatening
Physical – hitting, kicking, spitting, stealing or damaging personal items
Social – rumors, being embarrasing, being left out
Parents need to look for the warning signs:
Faking illnesses
Avoiding school
Avoiding social situations
Loss of interest in schoolwork
Frequently lost or damaged possessions (clothing, books, cell phone, etc.)
Difficulty sleeping
Changes in eating (binge eating or missing meals)
Self-destructive behaviors.
Here are some resources to help you deal with bullying.
Here is an interactive activity call Ellie's Anti-Bullying-Guide from Safety.com to learn how to indentify bullying and how to respond to it.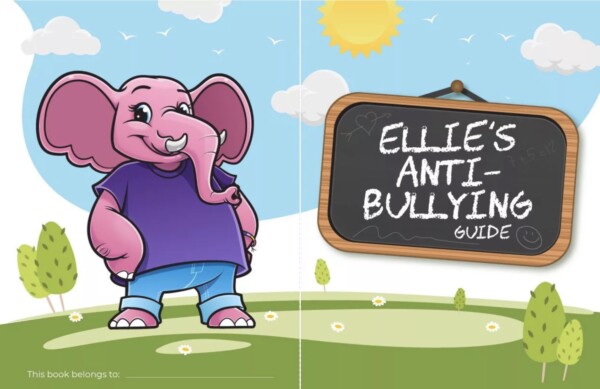 The Kidmunication Point
Recently, a parent of a child we treat for Childhood Apraxia of Speech told us a story about a bullying incident with her little girl. It was not the first time we have heard of such an incident. The statistics mentioned above are real. Children with speech issues can feel isolated, lonely and less confident. Being bullied can amplify these feelings.
Here is the best advice I can give as a speech-language pathologist. If you are concerned about a speech issue get an evaluation with a licensed speech-language pathologist at the school or with an SLP in a clinic or hospital. If an issue is detected start therapy right away because early interevention is the key to success. Secondly, if you suspect bullying, be vigilent. Learn about bullying and how to respond to it. Start with the great resources listed above.
At Kidmunicate, our mission is to help kids become more confident communicators, so they will be better able to excel in  school and cope with social situations like bullying.