Parker Mantell, who stutters, delivered an inspiring commencement speech in front of 17,000 of his fellow graduates at Indiana University. His message was simple, "Far too often, society has instilled and reinforced the idea that those of us with disabilities are to remain disabled and perhaps even incapable." He added, "Doubt kills more dreams than failure ever will."
Beautiful words from a man who has challenges with fluency.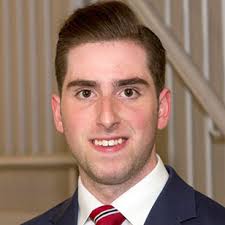 Mantell was no ordinary student. He interned for Congressman Eric Cantor, Senator Marco Rubio and New Jersey Governor Chris Christie. During these internships, he did not avoid speaking roles, he embraced them. He made thousands of phone calls for these politicians and also gave tours of the Capitol Building.
He credited Indiana University's role in instilling the idea that someone who is barely able to talk for himself can dream big enough to talk for some powerful people.
He also had the confidence to go on national TV on FoxNews
The Kidmunication Point
If your son or daughter stutters seek help early. A good speech language pathologist can help reduce fluency issues, but more importantly, the speech language pathologist will give you child strategies to reduce doubt. Click here for frequently asked questions and answers about stuttering.